Company «Novel Group»
Quality | Openness | Innovations
The Novel Group company is the first Russian manufacturer of phenolic paper (paper impregnated with phenolic resins). Phenolic paper is used to laminate plywood in order to give it the special characteristics required for use as construction formwork.
Special phenolic papers are used in the manufacture of furniture, trade and warehouse equipment, in transport engineering. The production was launched in Samara in 2012 and is designed to produce 45,000,000 m2 of phenolic paper per year. The production of phenolic papers is carried out on the impregnation line manufactured by the firm "TOCCHIO" (Italy).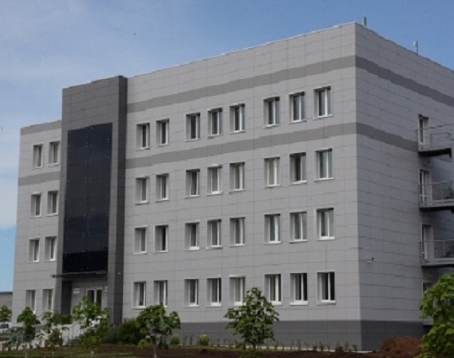 The main suppliers of raw materials and materials are large Russian, European and American companies that have positively proven themselves in the fine chemicals market.
All raw materials and materials entering the production are subject to incoming control in a laboratory equipped with all the necessary equipment. Preparation of impregnating solutions is carried out in an automatic mode strictly in accordance with a given recipe on a dosing unit manufactured by IFA, Germany.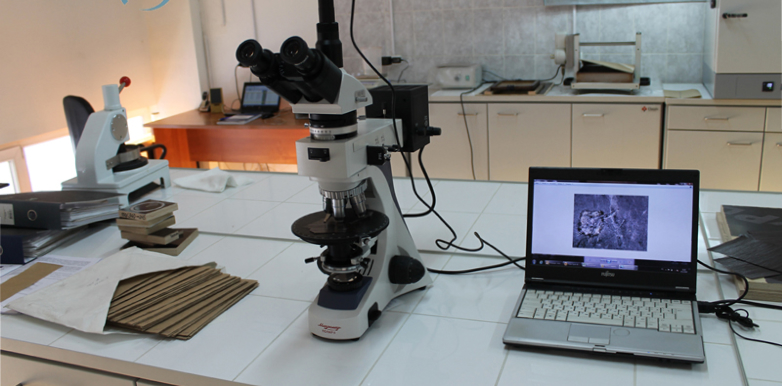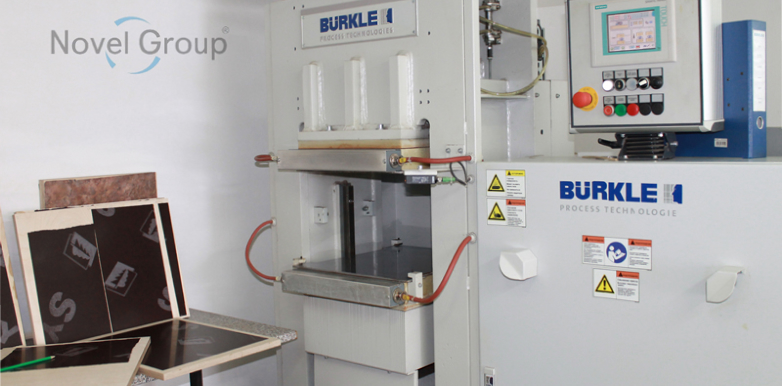 A control sample is taken from each roll of phenolic paper produced and the quality assurance is checked in the company's laboratory. The appearance of phenolic paper, weight of 1 sq.m., the content of volatile substances, the degree of spreading of the resin, etc. are checked. Control samples are arbitration and are kept during the entire warranty period.
On the laboratory press of the "BÜRKLE" company, plywood is laminated with selected samples of phenolic paper. The resulting plywood is subsequently tested in accordance with the requirements of consumers. Novel Group LLC has a research laboratory engaged in the development of new products, as well as improving the quality of products.